Askey Joins Hands with ASUS and ADLINK to Fulfill the Smart Manufacturing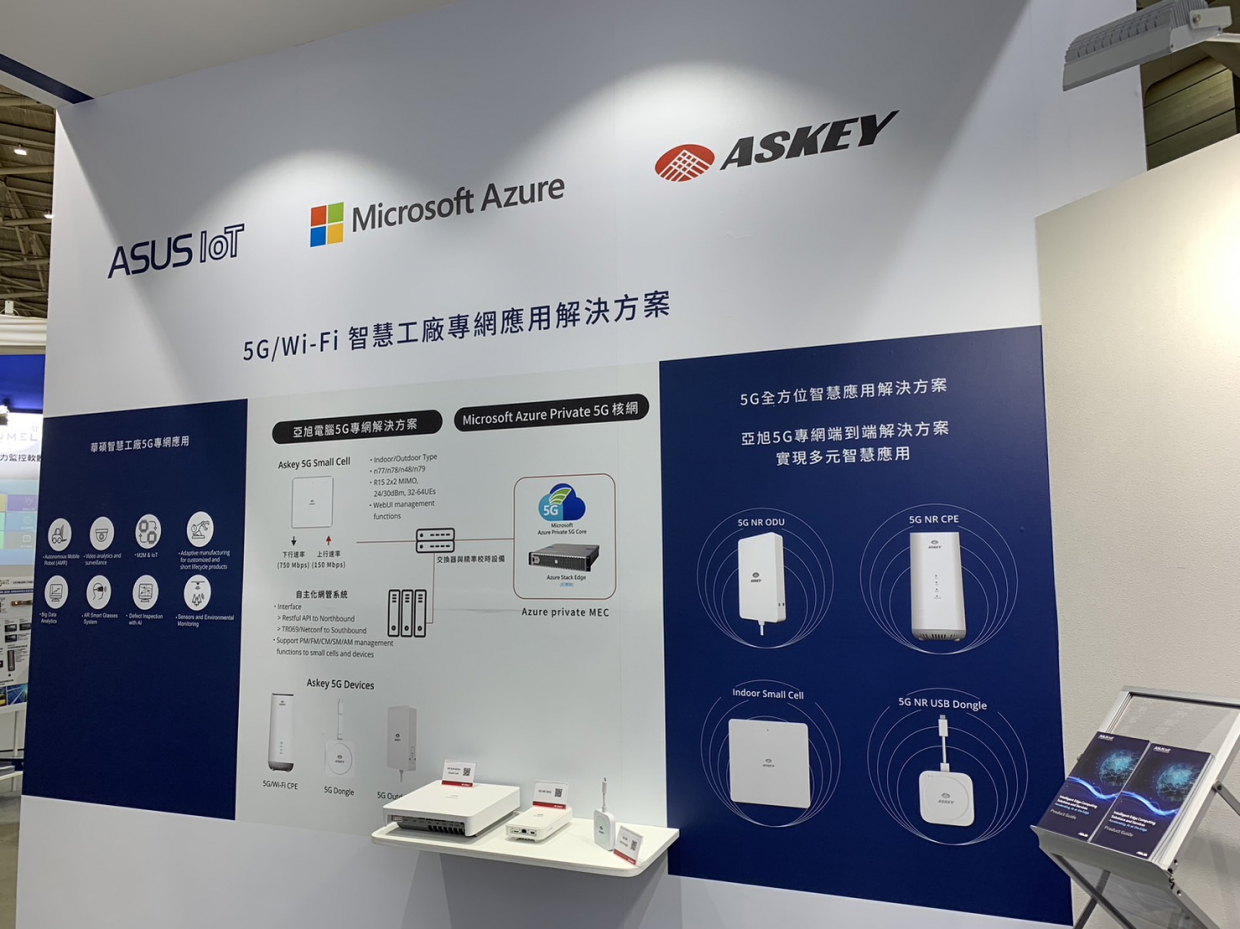 Taipei, August 25, 2023
– Askey joins hands with ASUSTek (
Booth No. L424)
and Microsoft to exhibit Askey 5G Private Network End-to-End Solution in Automation Taipei 2023 from August 23 to August 26. This Solution is adopted in ASUS's smart factory, equipped with Microsoft Azure Private 5G core network, in Shulin District of New Taipei City.
Meanwhile, Askey also teams up with ADLINK (
Booth No. N126
) and Ataya to create the MicroRAN all-in-one 5G Private Network Solution, providing high stability, low latency, and secure network connection for SMEs and enabling quick and painless upgrades for their traditional factories. By leveraging Askey's mature networking experience, it provides 5G devices and solutions such as Small Cell, USB Dongle, etc., together with ADLINK MEC servers and Ataya's Harmony Universal Connectivity including 5G core network software, introduced to diverse automated connectivity production equipment such as Autonomous Mobile Robots (AMR) into manufacturing sites. This Solution not only meet the challenges of highly customized, a small amount of variety, and short lead times in an ever-changing market, but brings unlimited visions for constructing a robot-driven future!
To learn more, please visit:
MicroRAN All-in-one 5G Private Network Solution