Step toward a Big Future, Visit Askey in Computex 2023 to Witness 5G/Wi-Fi 6 Private Network Solution for Smart Applications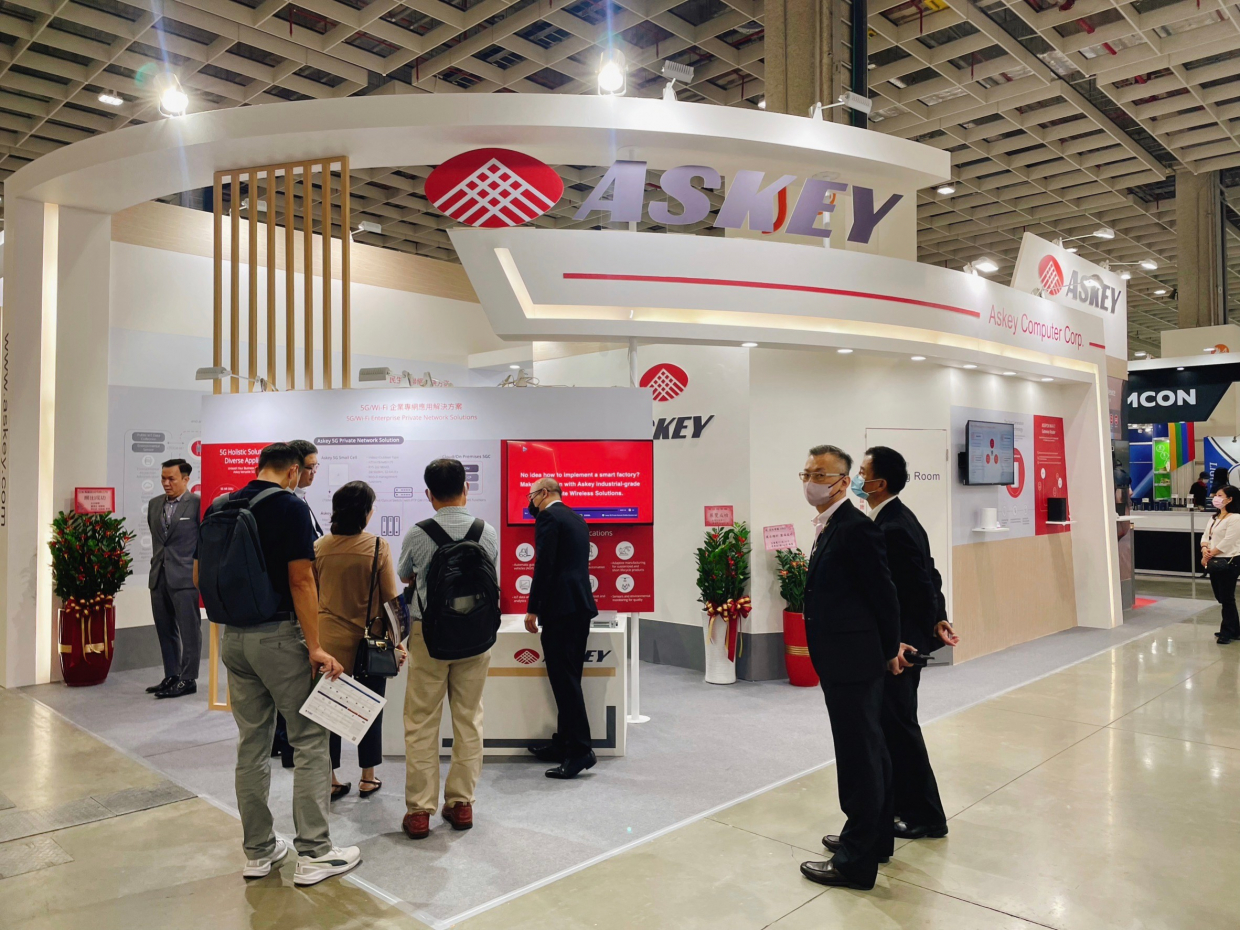 Booth J0418, Hall 1, Taipei Nangang Exhibition Center, 5/30 ~ 6/2
TAIPEI, May 29, 2023 – Askey announces to participate in the Computex 2023 at Booth J0418 of Taipei Nangang Exhibition Center Hall 1 from 5/30 to 6/2. It will showcase a range of solutions including the 5G/Wi-Fi 6 Private Network End-to-End Solution, Civil IoT Solution, Enterprise Wireless Solution and the latest Wi-Fi 7 products which help accelerate digital transformation for Smart Manufacturing, Smart City and SMBs.
Leveraging Askey's sophisticated technical capabilities over 30 years of network communication, it has not only dedicated itself to network communication development, but also recently focused on 5G/Wi-Fi private network applications. Through Askey 5G/Wi-Fi 6 Private Network End-to-End Solution, it provides the one-stop-shop service to fulfill an industrial-grade 5G private wireless deployment. Featured with three benefits of low total cost of ownership, easy deployment and management, and superior performance, it meets clients' demands of versatile private network applications. With the integration of 5G small cells, 5G terminal equipment, Wi-Fi 6/6E wireless network facilities, and Wi-Fi 7 routers developed by Askey, the Solution supports seamless networking service without dead zones, connects more wireless access devices, and significantly reduces network transmission latency. Plus, by adopting AMP network management software, third-part IoT devices, and the 5G core network, it realizes a private network with high bandwidth, low latency, multiple connections and high information security.
5G/Wi-Fi 6 Private Network Solution has been successfully applied in various fields. For example, data and high-resolution images from underwater sensors can be transmitted to network management systems and the control center in real time for monitoring underwater ecology in a marine museum of Keelung. In smart manufacturing, a screw factory required precision utilizes the Solution with access devices of Askey's 5G NR ODU/CPE/USB Dongles to enable data collected by autonomous mobile robots (AMR), AGV, and VR to be quickly transmitted to AMP. It allows operators to collaborate and perform remote maintenance in real time, not only supporting real-time data integration, automatic scheduling optimization, but also production line capacity improvement, maximizing factory performance. Askey also joined hands with Kaohsiung City Government to deploy "5G Smart Zoo Open Platform" in Shoushan Zoo, integrating 5G private network, fiber optic network with AR/VR, 4K/8K streaming, live 360 broadcast, LBS positioning and other technologies to enhance visitors' interactive experience. In terms of smart show, Askey has built an immersive show platform at Weiwuying (the National Kaohsiung Center for the Arts), combining various technologies such as immersive projection, LBS and AR interaction to fulfill a multiuser, off-site virtual interactive experience.
Askey will also showcase eight product lines that comprise solutions, including 5G/LTE, wireless indoor/outdoor, Wi-Fi 7 and PON series, small cell, Android TV devices, mobile computer, RSU, OBU, iDVR, and IoT for Netcom diversified applications. Askey invites you to share your experiences and innovative ideas with us in Computex 2023. Together, we create possibilities.