Askey Smart City Loopzone System to Upgrade Digital Signage Service Powered by Synaptics Multimedia VS680 SOC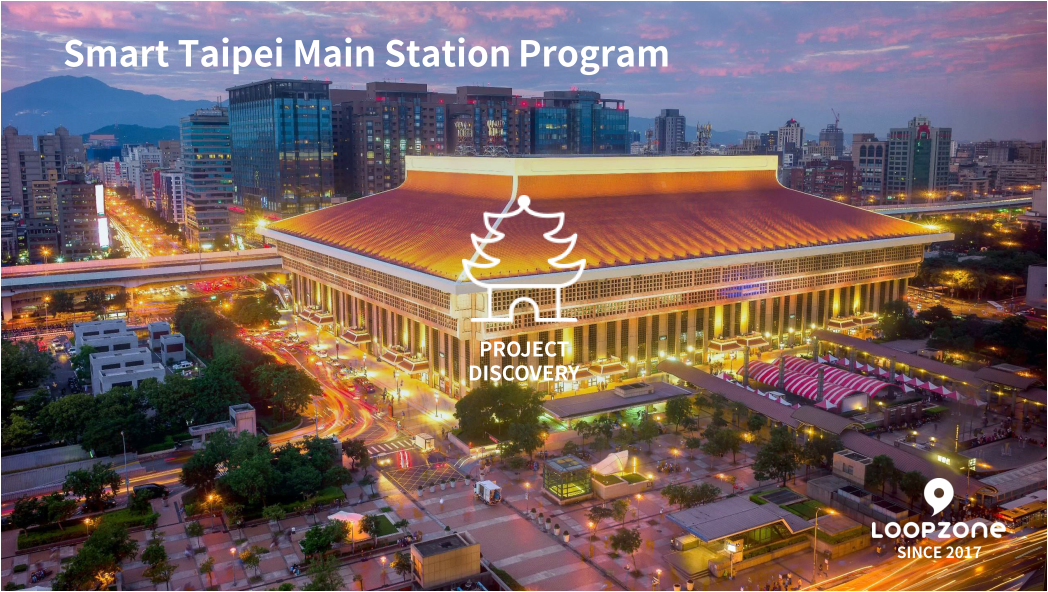 Taipei, June 30, 2022
– Askey, a member of ASUSTeK Computer Inc., today announced a major upgrade for its Smart City Loopzone digital signage system in Taipei that will bring new location-based advertising and promotion capability with AI enabled interactivity and personalization features. The two-phase upgrade uses Askey's Omni End-to-End Solution developed upon Synaptics' VS680 Multimedia system on chip (SoC) and Android SDK for a powerfully immersive, context-aware, and customizable experience that is changing how viewers interact with these systems.
Askey Smart City Loopzone system launched in 2017, under contract with Taipei City Government. The pioneer "Smart Taipei Main Station" program has performed a perfect synergy of technology and usability, starting with Smart Parking and Smart Navigation, and integrated with CCTV video surveillance. Smart Parking service provided parking spot indication and guidance, the license plate scanning facilitated the car finder feature and expedited payment process. For Smart Navigation service, Askey installed kiosk displays in Taipei Main Station to display floor guides, train and bus schedules, news, and passenger assistance information. Together with a beacon-assisted augmented reality (AR) indoor navigation application and location-based advertising, the "Smart Taipei Main Station" program not only helped visitors pinpoint their locations, but also supplied a platform for the shop owners to do location-based promotion.
Soon after the "Smart Taipei Main Station" program officially began operating, Askey extended its Smart City Loopzone coverage to bus stops and introduced the "Smart Taipei Bus Stop" program. This service facilitated and added value to passengers as they waited for buses. After non-stop construction over the years, Askey now implements over 70% of the Smart Bus Stops with Wi-Fi hotspots and solar energy in Taipei. Equipped with 55-inch LCD panels, the Smart Bus Stops supply bus arrival time and broadcast municipal information as well as various commercial messages. These best-in-class bus stops serve as relaxing and safe waiting environments by providing shelter and security monitoring. They also allow passengers to check the balance in their EasyCard while USB charging.
Now, Askey is going to make the above two programs even better. The Company plans to upgrade the kiosk displays with Askey's Omni End-to-End Solution, a new generation of Digital Signage System (DSS). This new DSS is built around three powerful elements: OmniEDGE, a hardware frontend based on the Synaptics VS680 SoC; OmniSERVER, a software backend; and OmniCONTROL, a mobile application that handles device installation and eases maintenance tasks for technicians.
Thanks to the maturity of the Synaptics Android SDK and SyNAP TM AI framework, Askey's engineering team was able to fully leverage the VS680 platform to create an intelligent, context-aware solution that brings enormous value to the ecosystem.
"The VS680's powerful camera, AI, and Neural Processing Unit (NPU) capabilities allowed us to build the Askey X-VIEW Smart Push-Ads Solution," said Robert Lin, CEO of Askey. "The built-in Precision Marketing Suite works perfectly with our in-house Perception and Data Mining modules such as People Counter Application, Gender and Age Estimator Application, Gesture and Motion Tracking Application, Attention Calculator Application, and Product Recommendation Engine. These revolutionary features offer small-size local businesses a more flexible and affordable advertising model, where only the selected kiosk displays to broadcast commercial campaigns or product promotions customized for certain community regions and customer groups."
Askey adopts Synaptics VS680 with their full support for our research and development process. According to Askey's R&D team, "Synaptics' VS680 was already widely used in set-top boxes and Synaptics' strong technical ability allowed it to agilely respond to the application needs of DSS, including the 4K vertical video requirement. We look forward to building upon our collaboration and optimizing for applications such as single-device with dual-screen output and a 4K User Interface to enhance the application value of our offerings."
Askey X-VIEW Smart Push-Ads Solution will make a debut within a few weeks. The first phase is to stimulate purchase by interactive games run on the kiosk displays installed in the food courts and shopping areas in Taipei Main Station. The second phase is to deploy kiosk displays at Taipei Bus Stop sites.
"We are very excited to see the official launch of Askey X-VIEW," said Craig Stein, SVP and GM at Synaptics. "This is a highly scalable and future-proof solution that will turn Taipei Main Station and Bus Stops into the best demonstration yet of the immersive and responsive user experience potential of DSS through the collaboration of Askey and Synaptics."

About Askey Computer Corporation
With nearly 7,000 staff, the Askey headquarters office is in New Taipei City, Taiwan. Equipped with advanced manufacturing sites both domestically and abroad, they include independent production lines in Taoyuan and a 300,000m² plant in a science park in Suzhou, China; the Company now has RD and business strongholds in Taiwan, China, Brazil, Japan, and the United States.
In an era of multi-screen interaction where mobile phones are indispensable, network communication and lifestyle are even more inseparable. With Askey's core technologies, it establishes diverse domains such as 5G/LTE, Internet of Things, Vehicle-to-Everything, Smart TV, small cells, etc., providing users a comprehensive range of product development and local support services, and enabling customers to increase their competitive advantages. In addition, the Company works closely with global telecommunication service providers, system operators, and public sectors to create a premium vision of digital life for users around the world while expanding the application scope of intercity network communication services and Smart City.
To learn more, follow Askey on
LinkedIn
or visit
www.askey.com
.

About Synaptics Incorporated
Synaptics (Nasdaq: SYNA) is changing the way humans engage with connected devices and data, engineering exceptional experiences throughout the home, at work, in the car and on the go. Synaptics is the partner of choice for the world's most innovative intelligent system providers who are integrating multiple experiential technologies into platforms that make our digital lives more productive, insightful, secure and enjoyable. These customers are combining Synaptics' differentiated technologies in touch, display and biometrics with a new generation of advanced connectivity and AI-enhanced video, vision, audio, speech and security processing.
To learn more, follow Synaptics on
LinkedIn
,
Twitter
, and
Facebook
, or visit
www.synaptics.com
.