Askey Joined Hands with Locus Connect to Create the New Tendency to 5G Smart Manufacturing and UWB Precise Positioning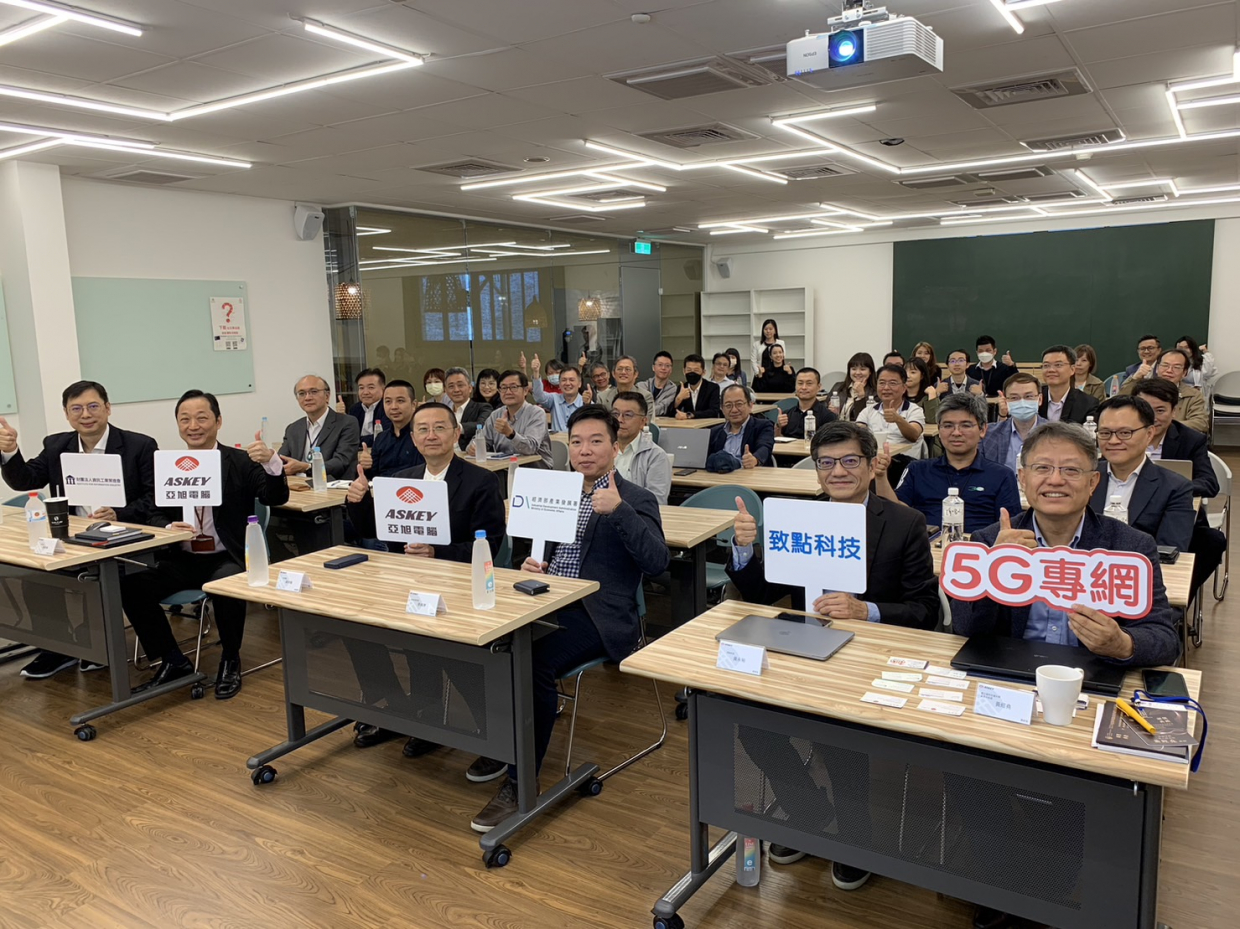 Askey Joined Hands with Locus Connect to Create the New Tendency to 5G Smart Manufacturing and UWB Precise Positioning
TAIPEI, Nov 16, 2023 - With the support of Industrial Development Administration, Ministry of Economic Affairs (MOEA), Askey and Locus Connect jointed hands to hold the "5G Intelligent Manufacturing and Precise Positioning Proof of Application Showcase" on November 16 at Askey's Zhonghe Factory, demonstrating the application of 5G mobile private network and Ultra Wide-Band (UWB) positioning technology. The Digital Transformation Research Institute of the Institute for Information Industry (III) will provide consultation on the application of 5G mobile private network to enhance the reliability of AGV positioning data transmission and to create an integrated solution that combines the high bandwidth and low latency features of 5G transmission for smart manufacturing applications.
As a smart manufacturing communication partner of ASUSTek and ADLINK, Askey has been providing heterogeneous network solutions for the manufacturing industry, integrating 5G private network smart manufacturing and UWB precise positioning technology. With Askey's professional service team, it provides customized solutions to meet the requirements of different manufacturing sites. With end-to-end technical support, from the deployment of 5G private network to the implementation of UWB precise positioning, it not only provides ultra-high-speed data transmission, but also low-latency communication and high-reliability system, including a complete information security independent network to satisfy the high standard of data protection, digital signature and information privacy requirements of enterprises, ensuring that the enterprises fully utilize the digital transformation.
Meanwhile, UWB precise positioning technology provides highly accurate location information without relying on GPS signals, realizing highly accurate positioning both indoors and outdoors. It improves visibility and traceability for the production line, whether it is adopted to track the location of equipment assets, materials or personnel. The integration of 5G private network and UWB precise positioning technology brings an unprecedented vision for smart manufacturing that not only improves production efficiency, but also ensures workplace safety and enhances the competitiveness of enterprises," said Mr. Alex Chou, Special Assistant of the Chairman of Askey. "We have become a partner of cross-network integration in the digital era, and will work together to provide rich smart manufacturing applications in the future."
Mr. Yungyu Huang, Chairman of Locus Connect, thanked the support of Industrial Development Administration, MOEA and III for implementing the integration solution of the mobile 5G private network and UWB positioning technology in Askey's factory. He emphasized that Locus Connect is committed to the development of new technologies and various heterogeneous network applications, providing customized solutions with the good value for the industry.
As the global manufacturing industry grow and change continuously, by leveraging the expertise of Askey and Locus Connect, the heterogeneous network solution that integrates 5G private network for smart manufacturing and UWB precise positioning will undoubtedly provide the manufacturing industry with a more optimized and effective management system, enabling them to painlessly digitally transform and gain an excellent competitive advantage.